Matthew,
I am leaving this space with these notes until you tell me what you want put here!!
Bear in mind it is really NOTHING for me to change all of this--
The background is a matter of a few clicks to change. That's the part at the top that looks like a rug, and the dark green stuff the typing is on. <smile :) -I'm pretending you don't know a thing about web page design because I suspect you probably don't... so the "Teach the 3-yr-old" version of HTML Instruction works just fine for me, thank you>.
(My apologies if you feel insulted by that approach. I don't know where you are in Web-Speak these days, so I am Simply Guessing).

The text on the buttons is a matter of several clicks, but still less than 5 minutes time to fix/change/ammend per button (the Button is the thing with your email address on it.... go ahead, click it...

, and the Title Bar).
Oh Yes...that also includes the color of text and the font.

And I have aLOTof fonts! Last time I counted there was something like 150 different typesets on my system (which could all be used to generate .gifs or any other type of text- such as the title frame "Weaving A Tapestry", which I made in about 5 miuntes using PaintShopPro.).

.Gifs are graphic image files, like the treble clef sign .gif I am using here-->

Graphics files also come in Jpeg format, but they tend to take longer to load and take up more space at your site. That is why I usually opt for Gifs, but any Jpeg can be rendered in Gif format if you tell me where you saw it and what it is called there, or just send it to me. I can convert them to Gif format in a few minutes on PhotoShop. No Problem!



The general text on the page is a matter of you having something you want to say- even if it's just about what you do on weekends, or who you are at home, or it can be a listing of your professional agenda, or
whatever you want.




By the way, these bars also come in red.
See?



There are some other backgrounds I'd like you to look at. I'll post them at the bottom of the page. I'm not sure this particular theme is suitable for you, but I'm really no judge of that. If you don't see a color or texture you like, try to describe what you envision and I'll see if I can swing it. Many of these can be changed and shaped or colored differently in a few minutes.



To hear samples, click on the link.
All samples are in .wav format.

Track 1
Track 2
Track 3
Track 4
Track 5
Track 6
Track 7
Track 8


To go to one of the other styles I am considering as a possible option, click here.
Do you want WebRings added? That's easy...I'm sure there's everything from Mass. residents to musicians in general (maybe even Solo Jazz Guitarists) who own web rings and would like additions. I can do that too. Piece of cake~! They take anywhere from 24 hours to 2 weeks to get approved. Most of mine got approved within 48-72 hours. Some took less than 24 hours.
The final point being...
This can be as exciting as you want it to be.







...So

share some vision with me and let's do
something kinda cool with this space.
What I need to know is:
Is there anything YOU'D LIKE to see that you don't see -
or maybe just something you think might be kinda nifty or cool to work with?


Please, this is your professional reputation--
I can do a lot of stuff ...

but I can't do shit the way you'd like it to be expressed
if you don't speak up.

So I'm thinking it's only fair that I'm asking for YOUR input too (grin).
Some of the backgrounds I have are textured or marbelized. Most of these have color options already prepared.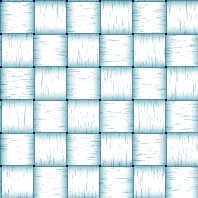 Some are just spacey stuff-
As for fonts, I have a lot of different ones that look Old English, Celtic, or like something from an ancient monastery. Some are calligraphic in appearance, and some just look like a person's handwriting. The problem with fonts is that if a person doesn't already have them installed on their computer, they only show up as the chosen font if you make a .gif file that says what you want and insert the image on the page. So it's usually best to stick with standard fonts unless you want a certain impact somewhere- then that area should be made into a .gif in the font of your choice.

I have tried to provide some samples of possibilities for you. Don't think anything you can dream up is not possible. ANYTHING is possible..... as long as you tell me what you think seems appropriate for your vision.

© Indigo 1999